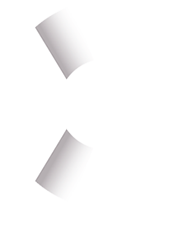 Impact
Expected Impact on the participants, participating organisations and target groups | Expected Impact at the local, regional, national and European levels
M6-E4-Closure-Meeting, Iasi, 10 decmbrie 2021
Modern training methods implemented in the University of Medicine and Pharmacy "Grigore T. Popa" from Iasi
Expected Impact
on the participants, participating organisations and target groups
In higher education, virtual scenarios and simulations have a proven track record of providing effective learning experiences that are attractive and motivating for students – see above-mentioned references to existing studies. Medicine and healthcare has already shown how the scenarios can be developed as partnerships between educators, learners and employers. CBL using virtual scenarios (such as VPCs simulating real-world problems) will train the correct way to carry out a task, but also what happens when mistakes are made, in safe online settings. This type of learning style is applicable to any other sector with competency-based professions.
The CLEVER project stands in agreement with the European policies and the results are in strong accordance with Key action 2. The main goals of the CLEVER project materialize in better medical education and clinical skills development based on the complex pedagogical VPC/CBL approach, supported by ICT technology.
The proposed approach will bring numerous beneficial effects to both target groups (STG and TTG). Moving from a teacher-centered to a student-centered clinical education, supporting self-directed learning, the platform will be the driving force behind a dynamic shift in medical education paradigm that will improve the quality of the educational material (the clinical cases), will give a much better feedback to educators and, as a consequence, a continuous improvement through adaptation to the real-world performance of the students in multi-professional team working. All of these will coalesce in a much-improved clinical reasoning and knowledge accumulation as well as a much better auto-evaluation for the medical students.
Other major consequences that CLEVER project will provide to the target groups in UMFIASI (and to the audience targeted through dissemination activities) are listed below:
The VPC/CBL approach will increase students' (STG) compliance and participation to the clinical training process due to increased accessibility and interactivity of the newly developed learning tools and material clearly defining evidence based approaches and methods of care;
The whole process of VPC development will stimulate and improve the collaboration between educators (TTG) from different medical fields and will lead to a better uniformity of the educational material. Consequently, it will facilitate the informal transfer of knowledge, both problems and solutions, between students and teachers;
The interactive VPCs delivered by CLEVER ensure a much better clinical learning in safe, online settings. The students will be more willing to experiment and to advance solutions and will have a better image of the correct path towards clinical case solving. The online environment allows for mistake and correction without any real-world potential severe consequences;
The VPCs will be delivered nationwide through MEFANET and RoEduNet to all medical universities and faculties for all target groups (STG and TTG) to practice, evaluate and provide feedback to the authors;
CLEVER will insure a more uniform access to complete clinical information to the entire body of medical students. Having the exact same VPC developed in English, Czech and Slovak means that the same medical information is available in full to both native and foreign students in all partner universities as well as all those participating in CLEVER dissemination activities.
All three partners will have almost identical VPCs management systems that will be suitable to future content interchange and VPCs development cooperation. Also, the three outcomes of the project (the methodology, the ICT platform for VPCs' management and the 24 VPC created during CLEVER) permit a fast replication in other national or European medical schools.
Through the involvement of additional medical education providers (medical organizations, the national Colleges of Physicians of all three partner countries, the professional associations of nurses and other medical training organizations) VPC/CBL approach will be introduced to an increasing number of target groups as a highly effective method for developing practical competencies through authentic patient virtual cases.
By exploiting the virtual cases know-how of MU and UPJS earned during CROESUS project, the CLEVER project will transform the medical and pedagogical synergies of these three universities into an efficient and modern training system built around the two pillars, the e-learning platform already functional in UMFIASI from 2011 and the new ICT platform developed during CLEVER project.
Expected Impact
at the local, regional, national and European levels
The impact of our project is foreseen to be multi-layered and of deep consequences on various social and professional groups.
At local and regional level the implementation of CLEVER will build a solid and extensive know-how in clinical case direct decision making and clinical thinking. Medical faculties and universities connected to RoEduNet will use and later will integrate the CLEVER paradigm, methods and practices for learning and teaching, based on real-world scenarios aiming at the developing a more practice-oriented scientific thinking and decision making skills, fundamental for the trainees' professional competency and aptitudes.
The main effect will be a more unified medical learning practice and curricula and, therefore, a better integration of the new generations of medical professionals in the medical care institutions. Considering the shifting paradigm of medical employment where medical personnel trained in a certain university and medical culture is employed in a different European country, CLEVER can be one of the main tools that ensures a coherent, uniform medical clinical training.
CLEVER instruments and protocols concerning medical education and learning are of a fundamental value for the European community. Critical information gathered from the online evaluation methods and assessment studies will provide the foundation for an evidence based analysis of students' performance in learning and mastering new, fundamental clinical skills when faced with real-case, applied medical thinking and learning. It will also provide a strong term of comparison of different learning methods and protocols, specifically their results in terms of acquiring scientific knowledge and the abilities of using it practically, allowing for a continuous modelling and measurement of conceptual development. All these come to address directly and substantially the need for European research on technology based learning to grow, synergize, and expand.
Last but not least CLEVER will constitute a strong vector for the integration of learning resources from different cultural and linguistic backgrounds inside the EU in the curriculum development process. This fact alone represents a significant starting point in creating a unified knowledge base, a modern and results-driven learning paradigm, and a common, European medical experience for all medical students within our community.